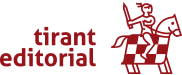 Tirant Editorial has published "La Formación Jurídica Del Trabajo en Colombia".
ABOUT THE BOOK
En este libro se hace un recorrido por los lenguajes que fueron confi gurando el campo jurídico
del trabajo en Colombia. El argumento central radica en que aquello que denominamos derecho
laboral fue resultado del cruce entre dos estructuras de razonamiento jurídico, a saber, una conciencia
vinculada con las lógicas del código civil (o conciencia jurídica clásica) y una conciencia
que comienza a centrar su mirada en las relaciones desiguales, producto del proceso de industrialización (conciencia jurídica social o de Derecho Social). La producción normativa que hizo posible
el derecho del trabajo no se dio de manera unívoca y fue desarrollada con diferentes ritmos y
periodizaciones (jurisprudencia, proyectos de ley, políticas de gobierno, etc), además, este nuevo
estatuto estuvo profundamente permeado por los contextos políticos e ideológicos imperantes en
esa época. Este libro resulta importante para los estudiosos del derecho, ya que narra una historia
en la cual las normas y sus contextos sociales de producción tuvieron una conexión íntima, pero,
igualmente, este relato puede resultar útil para historiadores y estudiosos de las ciencias sociales,
en tanto se estudian las lógicas internas del derecho, tomándose en serio el fenómeno jurídico en
su profundidad histórica.
ABOUT THE AUTHOR
Profesor de la Facultad de Derecho y Ciencias Políticas de la Universidad de Antioquia(Medellín). Doctor en Derecho de la Universidad de los Andes (Bogotá), Magister en Historia de la Universidad Nacional y Abogado de la Universidad de Antioquia (Medellín). Actualmente, es profesor del curso de Teoría del Derecho en la Facultad de Derecho y Ciencias Políticas de la Universidad de Antioquia y coordina la Maestría en Derecho de la misma Universidad. Sus líneas de investigación se encuentran entre la historia y la teoría del derecho, con énfasis en el estudio del derecho del trabajo y la formación de la clase obrera en Colombia.