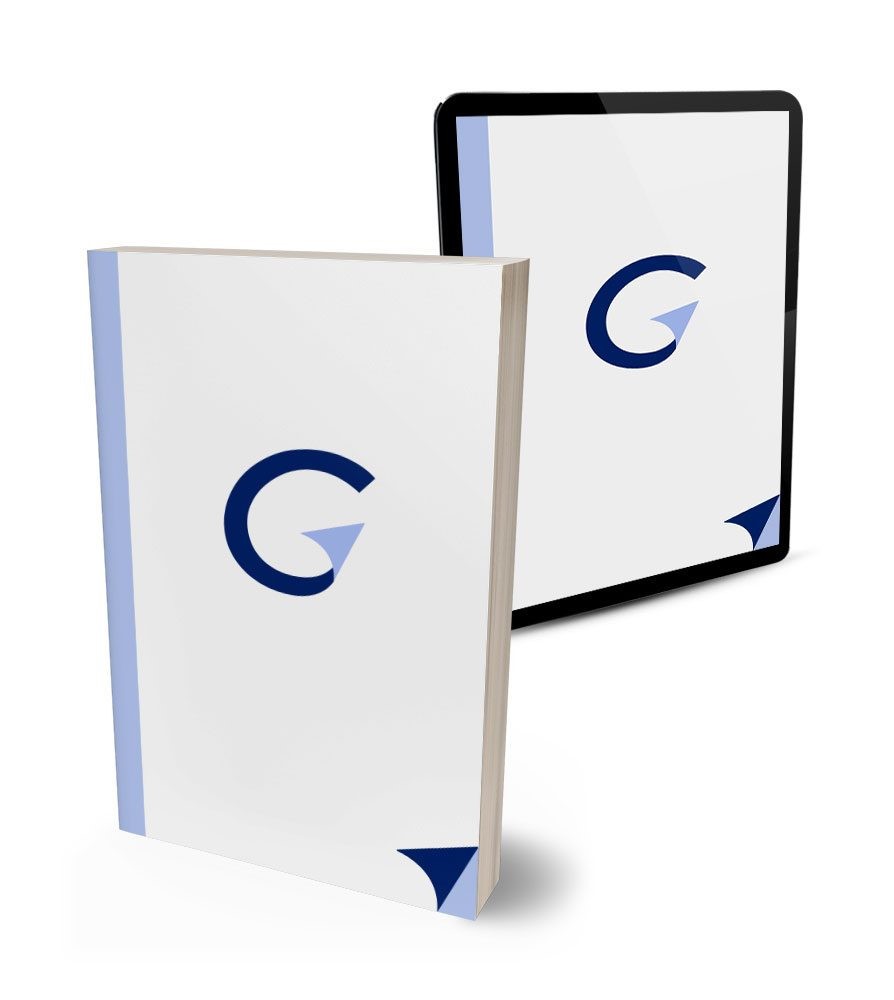 ABOUT THE BOOK (from the "Introduction")
Scandals offer a good vantage point in order to investigate, from a historical perspective, the dynamics between law, institutions, and society.
In common language, "scandal" refers to an act that arouses concern, provokes outrage, causes disapproval, since it is against the laws of morality and decency. In the past, the term was also synonymous with discord, but that meaning is now obsolete.
In medieval legal sources, the term scandalum was associated with various meanings. In the "language of the law", scandal did not indicate the act, but rather the social reaction to the act (and therefore dissent, disorder, or, according to the meaning no longer in use today, discord).
The sources never provided a definition of the term. Thus, it referred to any conflict within society or between society and institutions (or, in other words, between society and the political power in which institutions were embedded).
Scandal displayed, therefore, many forms: from private ones, such as disagreement and quarrel, to public ones such as protest and turmoil. It must be acknowledged, however, that the communitarian dimension that characterized medieval society often transformed individual disputes into collective phenomena.
Various juridical consequences were attributed to the outbreak of scandals. The study of these juridical consequences allows us to deepen our knowledge of the relationship between institutions, law, and society from a historical-legal perspective, and to focus on the strategies that governments developed in order to preserve order and to maintain consent.
The book follows the paths that scandal has taken during the Middle Ages, taking into account that its legal effects intertwined with its different meanings, and aims both at addressing connections, differences and distinctions between various legal systems, and at focusing on lines of discontinuity as well as continuity between past and present.
ABOUT THE AUTHOR
Raffaella Bianchi Riva is professor of History of Law, History of Legal Professions, and History of Justice at the University of Milan.
TABLE OF CONTENT
CAPITOLO 1: LO SCANDALO TRA TEOLOGIA E DIRITTO. ISTITUZIONI E SOCIETÀ NELLA CHIESA ALTOMEDIEVALE
1. Dalla teologia al diritto
1.1. Diritto e coscienza sociale
2. Lo scandalo tra valori tutelati dall'ordinamento e valori espressi dalla società
3. Alle origini del diritto penale canonico
3.1. Lo scandalo tra dimensione penitenziale e disciplinare
3.2. La disciplina dei chierici
4. Scandali e consuetudini nella politica di Gregorio Magno
4.1. Consuetudini locali …
4.2. … e unità dell'ordinamento
5. Lo scandalo nei canoni sinodali dell'età carolingia
5.1. Scandalo e purgatio canonica
CAPITOLO 2: LO SCANDALO TRA DISORDINE E DISSENSO. I REATI POLITICI NEL DIRITTO GERMANICO
1. Controllo della società e consenso alle istituzioni
2. I Franchi: lo scandalo tra storia e diritto
3. I Visigoti: lo scandalo tra diritto romano e diritto germanico
4. I Longobardi
4.1. Scandali e società
4.2. Scandalum e compositiones pecuniarie
4.3. La repressione penale dello scandalum
4.4. Diffusione e circolazione di modelli legislativi tra alto e basso medioevo
CAPITOLO 3: LO SCANDALO TRA REGOLA ED ECCEZIONE. LA RATIO SCANDALI VITANDI NEL DIRITTO CANONICO CLASSICO
1. Il regime giuridico dell'eccezione nel diritto canonico classico
2. Il Decretum e i decretisti
2.1. La rilevanza giuridica del dissenso tra diritto romano e diritto canonico
2.2. Gli effetti giuridici dello scandalo
2.2.1. Scandalum e dispensatio (gli effetti favorevoli)
2.2.2. Scandalo e diritti/doveri (gli effetti sfavorevoli)
3. Le decretali e i decretalisti
3.1. Ratio scandali vitandi e ratio peccati vitandi
3.1.1. Scandalo, verità e giustizia
3.1.2. Norme derogabili e inderogabili
3.2. La repressione dei crimini tra regola ed eccezione
3.2.1. Scandalum e infamia: il processo
3.2.2. La responsabilità dei chierici
3.2.3. L'irregularitas
3.2.4. La deformitas
3.3. Le deroghe al diritto
3.3.1. La ratio scandali vitandi nella disciplina dei benefici ecclesiastici
3.3.2. Scandali dentro (e fuori) i monasteri
3.3.3. La disciplina del matrimonio: società, scandali e consuetudini
CAPITOLO 4: LO SCANDALO TRA TEORIA E PRASSI. DAL DIRITTO CANONICO AL DIRITTO COMUNE
1. La ratio scandali vitandi nell'utrumque ius
2. Retoriche dello scandalo nell'età del diritto comune
2.1. Lo scandalo tra necessitas e publica utilitas
2.2. Scandalum e bonum commune
2.3. Scandalum e pax
3. Lo scandalo nelle fonti consiliari e giurisprudenziali tra tardo medioevo e prima età moderna
3.1. I consilia: uso (e abuso) della ratio scandali vitandi
3.2. Le decisiones: lo scandalo tra arbitrium e stylus curiae
4. Dal diritto comune al common law: scandalo e diffamazione nel diritto inglese
CAPITOLO 5: LO SCANDALO TRA DIRITTO E POLITICA. LA TUTELA DELL'ORDINE PUBBLICO FRA TARDO MEDIOEVO E PRIMA ETÀ MODERNA
1. Per una semantica dello scandalo tra tardo medioevo e prima età moderna
2. L'"eccezione permanente": lo scandalo nei linguaggi politici del tardo medioevo e della prima età moderna
3. La tutela dell'ordine pubblico
3.1. La discordia tra dimensione pubblica e privata
3.1.1. Scandalum e rixa
3.1.2. Scandalum e tumultus: tra turbamento dell'ordine pubblico e reato politico
3.2. Il disordine come disobbedienza
4. Lo scandalo tra società e istituzioni
4.1. Scandalo e (denegata) giustizia
4.2. Il consenso popolare all'amministrazione della giustizia
4.3. Buon costume e moralità pubblica
Conclusioni
More information can be found here.