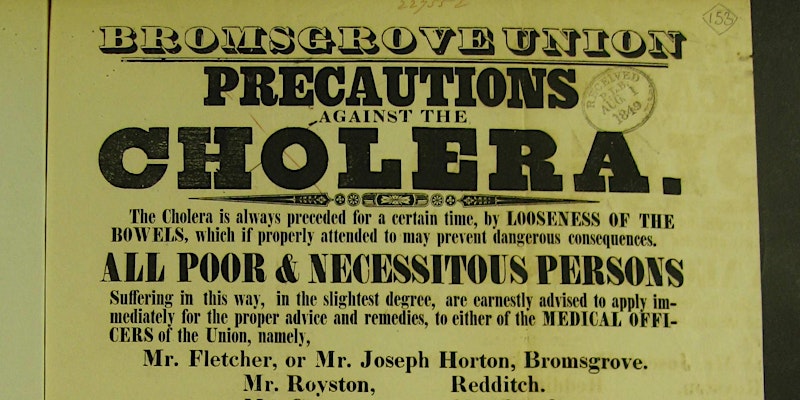 On the lecture:
Discover the drastically different health and welfare services available to the poor in Victorian society. How did the sick alert local poor law medical officers of their needs, and what services were they entitled to? Did the poor and their families have a right to medical care, and what happened when their expectations of such rights were not reached? Join Paul Carter as he delves into Victorian welfares services, more specifically the health service of the time, and provides a fascinating insight into the medical care available to the poor.
On the speaker:
Paul Carter is the co-investigator and The National Archives' lead on In Their Own Write, a major Arts and Humanities Research Council funded research project undertaken with Professor Steve King at (initially) the University of Leicester, and (now) at Nottingham Trent University.
On the digital lecture series:
What's Online is a series of talks, in conversation events and webinars delivered by our experts and special guests. Events last approximately one hour, including an audience Q&A. This event will be presented on Microsoft Teams. You do not need a Teams account to join an event, and can select the Join anonymously option to join from your browser if preferred. If you are accessing the event from a mobile device, you will need to download the Teams app. For the best experience we recommend using either a laptop or desktop computer. You will receive a reminder email, including a link to join in advance of the event.
(source: The National Archives)