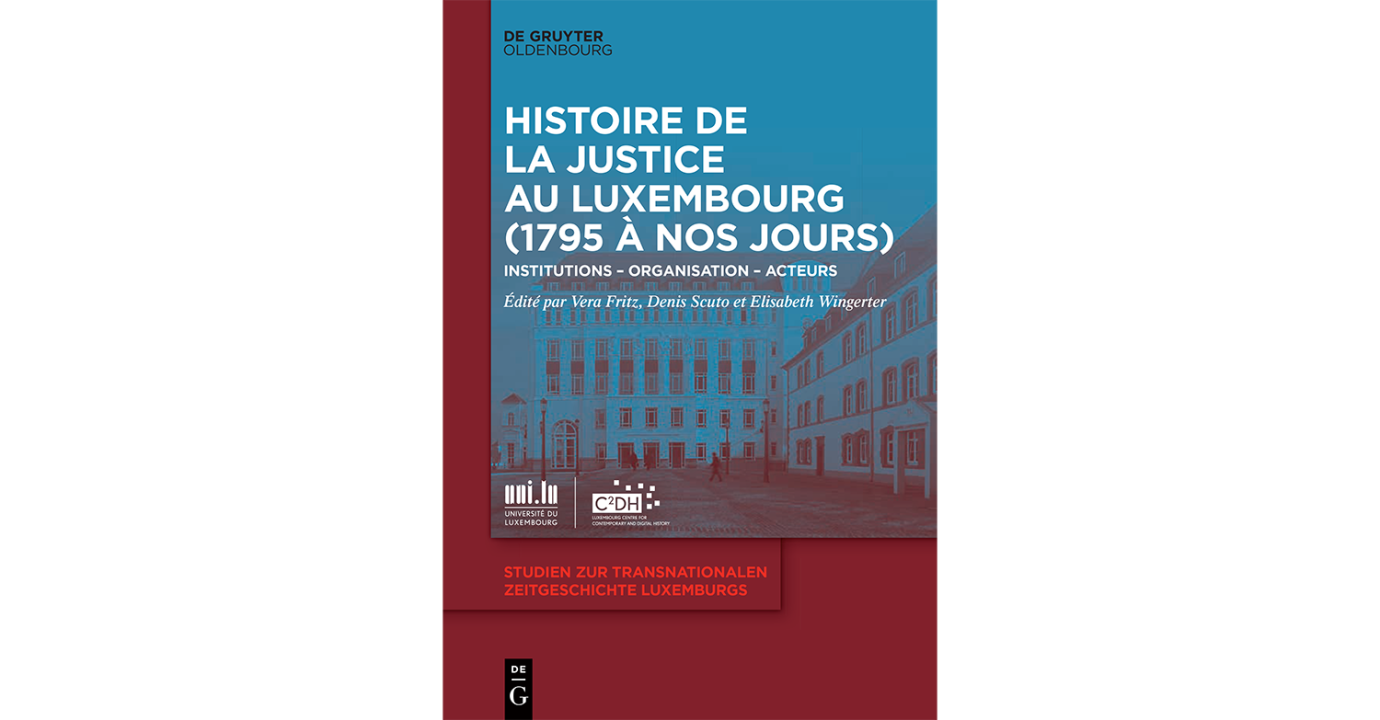 On the book:
Financé par le Ministère de la Justice luxembourgeois, cet ouvrage représente la première synthèse de l'histoire de l'administration judiciaire au Luxembourg. Il est le fruit d'un travail de recherche et de documentation mené par la chercheure postdoc Vera Fritz et la doctorante Elisabeth Wingerter, sous la direction du professeur Denis Scuto, ainsi que d'études de différents spécialistes du droit et de son histoire. Par son analyse de l'évolution de l'organisation judiciaire de 1795 jusqu'à la réforme constitutionnelle des années 2000, l'ouvrage propose une contribution inédite à l'étude de la formation de l'Etat luxembourgeois. Au-delà des juridictions et de leur fonctionnement, il s'intéresse aussi à l'identité des magistrats et aux modalités de leur recrutement, la justice pénale et l'histoire des prisons, la justice en temps de guerre ainsi que l'impact du droit international et des juridictions européennes. Ses différentes contributions s'adressent aux historiens, juristes et professionnels du droit (personnel judiciaire, avocats, etc.), mais se veulent aussi accessibles au lecteur non-spécialisé. * une large variété de sources * à la fois une synthèse chronologique et des études thématiques * une vingtaine de chapitres sur l'organisation judiciaire, l'impact des deux guerres mondiales sur la justice, les magistrats, les prisons et l'influence du droit international
On the editors:
Vera Fritz, Denis Scuto, Elisabeth Wingerter, Centre for Contemporary and Digital History (C2DH), Université du Luxembourg, Luxembourg.
Read more with DeGruyter.