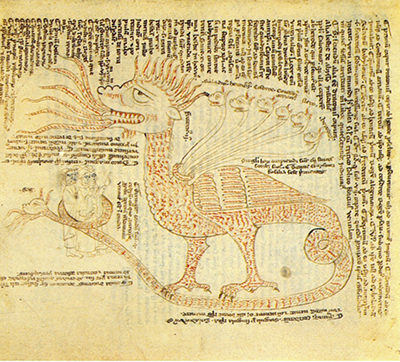 We learned of a colloqium at the Collège de France on "l'eschatologie impériale du souverain".
L'histoire des Empires connaît un engouement récent qui a fait émerger un champ spécifique, « l'impériologie ». En revanche, la question de l'« impérialité », c'est-à-dire de l'Empire comme horizon des possibles, n'a pas bénéficié d'une approche complète. Or, comme l'ont montré de récentes études, le succès de l'idéologie impériale se mesure aussi à sa marque dans des monarchies non impériales (France, Sicile, Angleterre, Castille, États pontificaux...). Le programme Imperialiter (2017-2021) vise ainsi à mener de manière exhaustive l'analyse des réappropriations de l'Empire au Moyen Âge et à l'époque moderne par le biais de rencontres scientifiques régulières.
Quatre d'entre elles se sont tenues successivement à Rome (deux rencontres, en octobre 2017), Oxford (juin 2018), Madrid (octobre 2019). Le colloque accueilli au Collège de France est donc le cinquième de la série. Le thème de « l'eschatologie impériale du souverain » que ce colloque explore s'est dégagé lors des précédentes journées, qui ont mis en lumière dans les discours, les représentations, les modèles associés aux rois impérialisants, l'importance du thème de l'eschatologie et de ses diverses manifestations (le messianisme, le prophétisme, la croisade et la libération des villes saintes, l'Antéchrist, le « roi des trois religions »), lesquelles permettent au souverain d'amplifier les manifestations de sa souveraineté par l'association de traits qui le lient à la seconde Parousie, celle, définitive, du retour du Christ (modèle royal par excellence) qui abrogera toute souveraineté terrestre et impériale.
More info, including the full program, can be found
here