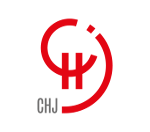 The University of Lille has a call for papers for a colloquium on the role of experts in the judicial system.
La pratique contemporaine a placé l'avis scientifique au cœur des processus de décision. L'expertise judiciaire, définie comme le « recours à un technicien consistant à demander à un spécialiste (…) d'éclairer le tribunal sur certains aspects du procès nécessitant l'avis d'un homme de l'art » (Termes juridiques, Dalloz, 1995, v° Expertise), occupe de nos jours une place centrale dans le domaine de la justice. Ce constat traverse plus généralement les disciplines et les époques : de l'authentification de documents à l'expertise psychiatrique, les conclusions apportées par les experts constituent un recours indispensable pour la justice. Le rôle de ceux, depuis le médecin jusqu'au cyber-analyste, à qui elle est confiée s'est cependant étendu depuis le XIXe siècle, précisément au moment où les portes des tribunaux leur ont été plus largement ouvertes. Depuis, il semble évident que si les conclusions d'une analyse ne lient pas le magistrat, elles sont toutefois de nature à peser sur la décision judiciaire.
Cela rend légitime l'intérêt porté, dans le cadre de cet appel à communication, à l'évolution des relations entre experts et magistrats, un thème qui constituera l'axe majeur du colloque organisé à l'automne 2023 à l'Université de Lille. Comment ces différents acteurs, s'ils restent tournés vers la manifestation de la vérité, se répartissent pouvoirs et responsabilités ? Cette manifestation scientifique offre l'opportunité de croiser les regards, de questionner l'équilibre entre les apports de l'expert et la décision rendue par le juge, et d'explorer toutes les dimensions de l'expertise, au passé comme au présent.
Afin de pouvoir utilement guider les personnes intéressées par la thématique du colloque, les organisateurs mettent à leur disposition plusieurs pistes de réflexion qui pourront constituer les différents axes développés dans le cadre de cet évènement (I). Dans le même temps, une sélection bibliographique a été constituée afin d'orienter les choix qui pourront être faits dans la détermination des propositions de communication (II). Il est enfin proposé que ces dernières puissent être déposées en ligne sur le site du congrès afin de pouvoir finaliser, dans les meilleurs délais, les propositions d'intervention de même que les échanges avec les organisateurs. A cette fin, des recommandations et instructions sont fournies dans la rubrique vade-mecum (III).
More info as well as the link to submit a proposal can be found here.