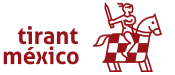 We learned of the publication of a new book in the Historia del Derecho en América Latina-series.
ABOUT THE BOOK
Derecho e Historia se entrelazan en este acercamiento a la justicia penal en la Ciudad de México
en el siglo XX (1929-1971). En la obra comparecen legisladores, juzgadores, fiscales, abogados,
abogánsteres, juristas, reporteros de prensa, actores de cine y asesinos famosos ?desde "autoviudas"
como "Chole la Ranchera", hasta medallistas olímpicos como Humberto Mariles?. Sus historias
no han perdido vigencia, tampoco los temas estudiados. Se abordan asuntos o problemas que
son importantes en el México actual, entre otros, el modelo de Estado y de justicia y el respeto o
inobservancia de sus premisas esenciales en prácticas policiales y judiciales, la imagen pública de
la justicia y su impacto en la actuación de funcionarios y ciudadanos, evidencias y explicaciones
sobre el incremento de la violencia y la impunidad de los criminales, experiencias de la justicia en
homicidios poco conocidos y en casos célebres, el protagonismo de los reporteros de nota roja y sus
vínculos con la policía, así como representaciones del homicidio en prensa y cine.
ABOUT THE AUTHOR
Elisa Speckman Guerra es doctora en Historia por el Colegio de México y doctora en Derecho por la UNAM. Es investigadora del Instituto de Investigaciones Históricas de la UNAM; pertenece al Sistema Nacional de Investigadores y es miembro de número de la Academia Mexicana de Ciencias Penales y de la Academia Mexicana de la Historia. Se ha especializado en la historia sociocultural de los siglos XIX y XX en la Ciudad de México y, específicamente, en la historia del derecho penal, la cultura jurídica y la impartición de justicia.
More info here