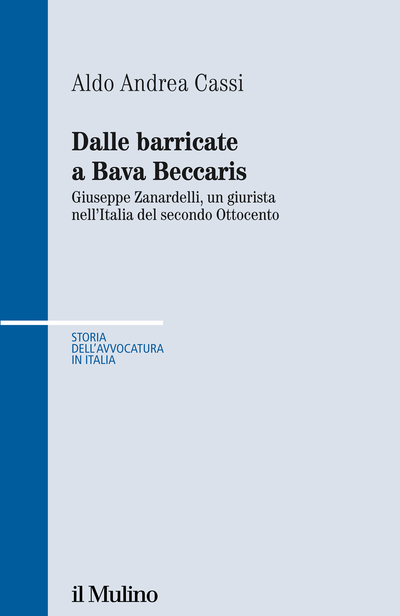 ABOUT THE BOOK
Sulla base di una ricca documentazione inedita conservata presso archivi di Stato e fondazioni, il volume ricostruisce - spesso integrando e talora disattendendo le acquisizioni storiografiche precedenti - i molteplici aspetti dell'attività di Giuseppe Zanardelli (1826-1903). Giurista e statista dell'Italia del secondo Ottocento, prima insegnante di diritto e poi prestigioso avvocato, più volte ministro e presidente del consiglio, oltre ad aver legato il suo nome al primo codice penale postunitario (il «Codice Zanardelli», del 1889) egli fu protagonista, da politico e/o da giurista, di molte e importanti riforme dell'Italia postrisorgimentale (tra cui la legge elettorale del 1882 e la riforma dell'ordinamento giudiziario del 1890). Il saggio indaga anche la formazione culturale di Zanardelli e la sua visione della preparazione intellettuale del giurista.
ABOUT THE AUTHOR
Aldo Andrea Cassi è professore ordinario presso il Dipartimento di Giurisprudenza dell'Università degli Studi di Brescia, titolare degli insegnamenti di Antropologia Giuridica e di Storia del diritto
medievale e moderno.
TABLE OF CONTENTS
Avvertenze
Introduzione
I. Sinopsi biografica
II. Zanardelli giurista
III. Zanardelli docente di diritto
IV. Zanardelli avvocato
V. Zanardelli riformatore
VI. Qualche conclusione su Zanardelli giurista e statista
Appendici
1. Reati commessi a mezzo stampa
2. Tutela dei segreti politici concernenti operazioni o materiali di guerra
Fonti
Bibliografia ragionata
Indice dei nomi
More information available
here
.